Your Local Financial Advisors since 2004
Wealth Management & Financial Planning
Many of our clients had questions when we first met:
OUR FOCUS IS ON OUR CLIENTS.
Your first meeting with us rarely features any recommendations. For the most part, it is largely a conversation. You get to know us, and we get to know you. We want to know your retirement dreams, however simple or grand they may be, and your concerns about the market, taxes or income. By the end of our first meeting, we'll know the answer to this question: "Can we help you?" If that answer is yes, our next question will be: "Do you want our help?"
From there, our relationship continues to grow. We will run detailed analyses for you and even produce a written retirement income plan in most instances. We do this by combining years of financial planning experience with some of the best software available to our industry. We like using technology with our clients. It helps us to better communicate things like income needs, potential taxation and market risk.
By the end of our planning process, you will have at your disposal: investment analyses, a written income plan and, our personal favorite part, your retirement report card. This will be a one-page deliverable that summarizes your current retirement plan's strengths and weaknesses and gives you the insight on how you might improve it. Ultimately, we'd love to earn your business, so we believe in being patient, communicative and transparent with you to hopefully provide you with confidence in your retirement plan.
 Our mission is to help you into and through retirement — and to help you achieve the retirement of your dreams.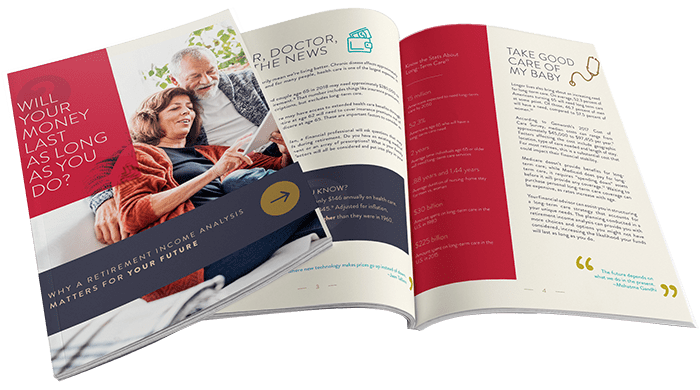 INSTANT DOWNLOAD
Will Your Money Last as Long as You Do?
Check out this 6-page instant download for the key financial challenges that can make — or break — your income plan in retirement:
Living longer in retirement, including how to potentially minimize taxes
Higher health care expenses, such as managing increased prescription-drug costs
Long-term care, including a strategy to address in-home caregiving expenses
Attend a Live Event
Attend one of our informational seminars to learn more about retirement income strategies, wealth management and more.
No events scheduled right now. Check back again later!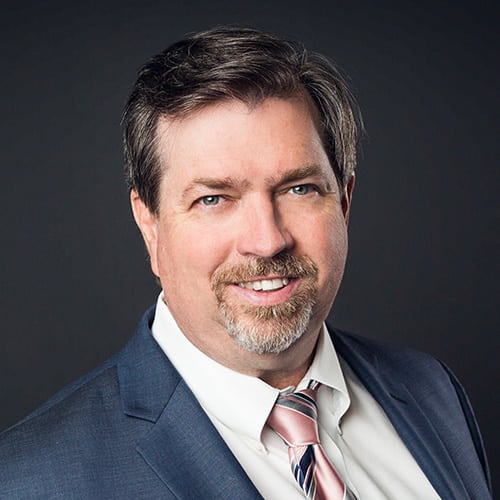 The First Coast Financial Group Story
By President Bill Aldrich, CLU®
I entered the financial planning business right out of college in 1986. I majored in mathematics and took a large concentration of courses in financial planning and risk management.
My first job in the industry was with a local firm that hired me to help them design cases for their wealthy clients. Now, my definition of wealthy and their definition were two vastly different things.
Their clients were successful business owners, doctors and lawyers. They had a couple of successful "inheritors" too.
We would provide a very high level of service for these clients. We would coordinate with their attorneys, bankers and accountants to make certain that their every need and goal was covered. We rolled out the red carpet for them and gave them the sort of concierge service that they wanted and demanded.
However, also among this firm's clientele were people who were not uber wealthy. They did not own Rolex watches or yachts. They did not have an attorney on staff. They did not have a personal banker. They just had their pension, a 401(k) and their Social Security benefits.
While the firm never stated that these clients were not entitled to the same level of service as their wealthy clients, the fact remains that they received nowhere near the level of care. These were retiring teachers, electricians, cops, nurses and many others.
After a short time working there, I realized that this firm, like most in the financial planning industry, was geared toward helping and serving the wealthy. They had little interest in working with people who did not have multimillion-dollar accounts.
It was with this realization that a plan started to form in my head. I wanted to create a firm that gave concierge-level service to all of our clients — not just the wealthiest.
You see, most people do not have access to the tools and advice that the wealthy do. Hence, they do not take advantage of the opportunities that are out there because they do not know about them. They do not have access to an accountant for tax questions or to a lawyer for questions about a will or trust.  They do not know if their current advisor is doing a good job or if they are paying too much in fees. And, in many cases, they do not even know IF they can afford to retire.
So, in 2004, I started First Coast Financial Group with the guiding mission of providing top-notch financial planning to all our clients. We strive to give the same level of service to every client we work with, regardless of how large or small their net worth is.
Get to Know Our Team
Discover how we help individuals and families achieve their ideal retirements.